With this year's 'cyber Monday' forecast to be the world's busiest day for online shopping to date, it's more important than ever to take steps to keep ourselves and our bank details safe.
Fake websites, created for no other reason than to collate and use honest shopper's bank details, are everywhere. Sadly, spotting them isn't always as easy as we might assume.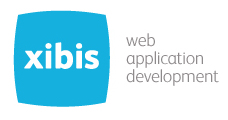 To help, online security expert at Xibis, Simon Perry, offers his top tips for shopping safely online.
Look for a phone number
All reputable Ecommerce sites should provide a clearly placed phone number for customer use. However, don't just check the phone number exists – ring it too. This ensures that the line and number is definitely active, and that a member of staff is actually going to pick up.
Check for a geographical address
Is there an address supplied and is it easy to find? All genuine and reputable companies will have and show a geographical address on their website, and they shouldn't make it difficult for customers to locate it.
Remember that it's a legal requirement to provide a geographical address, so if there's no address offered, or it's hidden within the deep depths of the site, you might want to steer clear of handing your bank details to this one.
Shoppers should also be aware of P.O. Box addresses – these are not 'geographical addresses' and they signal that the company doesn't operate from a fixed or registered location.
Read reviews religiously
While the internet has made it easier than ever to steal unsuspecting consumer's bank details, it's also made it much easier to research a company before deciding whether or not to trust them.
Before buying anything from an unknown online retailer, Google the company name along with the word 'reviews'.
Read the reviews carefully and keep an eye out for any of the following signs that some of (or all of) the reviews are fake:
The reviews were all published within a very short space of time.
The reviews are really short with little detail about the company, products or service.
They don't read naturally. This may be because they've been written by or on behalf of the company for SEO purposes.
The reviews are very similar.
Each 'reviewer' has only published a single review.
Be particular with passwords
Using the same password for all your online accounts is asking for trouble. Doing so means that the interception of one website could result in criminals having access to your email, your favourite shopping websites and even your online banking.
 If, like most of us, you would struggle to remember scores of different passwords, try using  an application such as LastPass. With LastPass users can create countless complex  passwords while only needing to remember one 'master' password.
LastPass not only helps keep hold of your passwords securely, but it will never fall foul of phishing attacks – where one website pretends to be another and fools you into giving them your password.
If you use LastPass, make sure you lock it with a secure password and set it to automatically log off when idle.
Look for trust symbols
There are a number of 'schemes' that site owners can register with to help to verify the security of their site and showcase this verification to the sites visitors.
 The VeriSign Seal and the McAfee Secure signs are the big ones to look out for. Display of the
 symbols should mean that the site has passed a 'malware scan' within the previous 24 hours.
Trust your instincts
Many of us don't give our instincts the credit they deserve. The truth is that our instincts tell us a lot and when it comes to who and what to trust online, we ought to listen to them.
If you get a 'bad feeling' from a particular site, investigate alternative methods of payment. 'Payment gateways' such

 as SagePay and PayPal allow shoppers to complete online transactions without giving

the merchant access to their bank details.
It's also worth using virus scanners which can check for malware such as key loggers. While such an Ecommerce scam is much less common than the simple 'take your money and keep the goods' trick, key loggers can steal your card details directly from your computer and thus caution is always advised.