Join Our FREE Digital Marketing Meetup in Nottingham
Based at the awesome Canalhouse in Nottingham, each DRINK Digital event hosts engaging talks from expert digital marketers followed by a Q&A panel and then a chance to chat over a beer and a slice of pizza. If you're in digital, you need to be at DRINK Digital – we look forward to seeing you there!
Next Event:
Thursday 26th May 2022
Who's Talking at This Month's DRINK :// ?
Wayne Barker
Director Online Marketing, Boom
"Steal Like an Artist. The Quentin Tarantino Remix"
Billie Geena Hyde
Learning & Development Manager, SALT.agency

"Client Bias: Another Battle for Women in SEO"
Luke Jordan
SEO & Online Marketer

"Seeing Success with Side Projects"
DRINK:// is sponsored by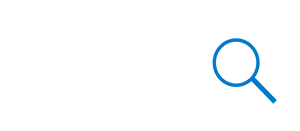 Slides From The Last DRINK://
Want to speak at DRINK?
We've had a few big name speakers at DRINK Digital, from Nottingham and further afield, including Barry Adams from Polemic Digital, Stephen Kenwright from Rise At Seven and Patrick Hathaway from Sitebulb to mention a few.
If you're interested in speaking at a future event then get in touch. We welcome speakers from all disciplines within digital marketing — whether it's your first time speaking, or you're a seasoned pro — send us your pitch!
From the Archives