Who We Are
It all started with a Big… BOOM!
Back in 2010, Ian Lockwood had the dream of owning his own digital marketing agency, so he set about making it happen. Ian had already established himself as a well respected voice within the industry, but to spread his knowledge further, he needed some help… so, Boom Online Marketing was born.
His goal was to create a digital marketing agency where transparency and trust were at the forefront of everything; one where ethical strategies yielded sustainable results. These values are something that remain at the heart of everything we do over 10 years later.
Since inception, Boom Online Marketing has gone from strength to strength and still continues to grow. Winning numerous industry awards, becoming a Google Premier Partner and with a team of over 20 talented individuals, our ethos, can-do attitude and unwavering nerdiness for creative digital marketing is what continues to drive us – cementing Boom as one of the leading online marketing agencies in the East Midlands.
In 2020, Boom Online Marketing joined forces with specialist eCommerce platform, Evolve Retail, and then web design agency, Frogspark, in 2021, as part of The Digital Maze Group.
This partnership has helped broaden our skill set further, enabling us to become an even bigger online marketing force to be reckoned with.
What do we do at Boom Online Marketing?
We appreciate that not everyone is familiar with digital marketing and all that's involved, that's why there are a number of benefits of using a digital marketing agency. As a full service creative marketing agency, we can offer everything you need in one place; with specialist teams from web development to Search Engine Optimisation, and all that goes on in between.
Content Marketing
Creative and thought-led, content marketing is the art of raising brand awareness and communicating with your audience without the hard sell through creative content. By creating visually striking content, our experienced in-house designers and copywriters know exactly how to help you leave your mark.
Design
From logo design to business cards to a full rebrand, our graphic designers are well versed in the value of good design and we're here to make sure your brand stands out from the crowd.
Web Development
Your website is the first impression of your business for many. Offering bespoke web development and design from the ground up, we can make sure the first impression is the right one.
Social Media Marketing
An integral part of many businesses today, a social media strategy is a "must-have". We can help you boost brand awareness, reach new audiences and build relationships with your current customer base in real time.
Our clients have been featured in
What Our Clients Say About Us
It might seem as though we're blowing our own trumpet, but we do have a number of clients that think we're pretty awesome too…
---
We've been working with Boom Online Marketing for many years, originally for SEO, then we added PPC and more recently they built our new e-commerce website. The results have been superb and the service we get from the whole team is excellent. I would certainly recommend these guys if you want service, transparency, and more importantly great results!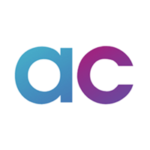 James McCartney
When we first started discussing a new website with the
Boom team, we had four key requirements; that the site be bright, colourful, fun, and easy to use. They have delivered this and more, and we couldn't be happier.

Our new website is so much easier for us to manage; it's modern and simple to use both for us, and our customers. From start to finish, and beyond, working with Boom Online Marketing has been incredibly easy and we would highly recommend them.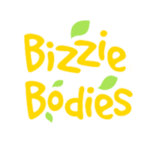 Jade Morley
For someone often bemused by the intricacies of SEO, I have found Amy's patient and supportive approach an absolute godsend. She certainly knows her stuff!

On both a personal and professional level, she is a joy to work with and I would have no hesitation in recommending her or Boom Online Marketing to anyone who wishes to develop their online business.
John Lightwood
Chris in the PPC team really impressed me. With his attention to detail and commitment to making the 2018 Loughborough University Clearing campaign a success. He doubled the conversion rate from the previous year and significantly lowered the CPA, driving 47% of overall conversions. Thanks for all your help!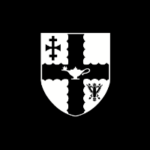 Jon Ackland
Boom Online Marketing worked closely with our production teams to provide
comprehensive and useful analyses at a very competitive price.

Communication was clear, friendly and responsive. We would highly recommend them, it was a great experience.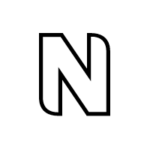 Matthew Prosser
We've worked with Boom Online Marketing from the inception of Vibrant Doors and their work on our PPC and SEO campaigns is a big part of how we've grown to a multi-million pound business. I've trusted them with over £1m of ad spend in that time!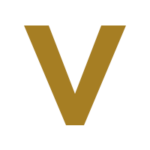 John Shaw
Part of The Digital Maze Group
Our group of specialist digital agencies means we can deliver a comprehensive range of services all under one roof.

Whilst still focusing on their own area of expertise, each agency works in harmony to bring together the best of all worlds.