Handing you the keys to your online home
Perhaps the most important skill an estate agent must hold is showing people how easily a property can become a home.

At Boom online, we've been showing agents around the property marketing sector for years. When you partner with us, we'll make the digital landscape your second home, using our knowledge and skills to help you connect with more buyers and assist them in finding their dream home.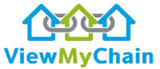 What Are the 4 P's of Marketing in Real Estate?
The 4 p's of real estate marketing, also known as the marketing mix include:
Product
Having an in-depth, almost natural ability to see the characteristics within a home that make it unique and honing in on that through your digital marketing tactics.
Price
Knowing how much a property can sell for is a fine balancing act. Once you know the ideal price range, you can then move on to promoting it with your marketing efforts.
Promotion
Understanding where your likely audience is, what their preferred medium of advertising is, and ensuring your real estate marketing agency is working this into your strategy.
Place
This goes hand-in-hand with promotion when it comes to digital marketing services. Once you know who and where your target audience is, and how they want to be marketed to, it's time to create an effective marketing strategy.
At Boom Online, we work with multiple partners to give us accurate insights into the real estate industry. Merging that with our creative out-of-the-box thinking, we craft exciting campaigns that turn heads and get our clients noticed.
What is the best real estate marketing tool?
Now that's the golden question…
The problem is that there's no such thing as a 'best tool' – one that provides absolutely everything you need for online success. We're massive fans of tech at Boom Online, and make use of a whole suite of tools as part of our strategy creation.
You could say that the best marketing tool at your disposal is us…
Real Estate Marketing Services
Once you know who your target audience is and where they spend their time online, it's time to create a fabulous strategy to engage with them. Here are all of the platforms our digital marketing experts can use for all things from brand visibility to lead generation to conversion:
SEO
From national organic campaigns to nation-wide strategies, SEO encompasses brand visibility, user experience (UX), conversion rate optimisation and so much more. This is the strategy for natural search.
PPC
We can get your property ads displayed within the search results, on social media platforms and wherever your target audience is browsing online. Use this platform to both introduce your brand and re-engage your audience.
Social Media Marketing
Social media marketing combines paid and organic strategies to build relationships and garner trust between your target audience. This is a great platform for visual advertising.
Content Marketing
In addition to strong visual content, your copywriting has to be on-point, hitting your audience with the feels and compelling them to take action.
Design
From website layout and visuals to additional creative content to make your campaigns really pop, design plays a huge role in every form of digital advertising within the real estate marketplace.
Web Development
Once you've spent your time and effort grabbing the attention of your audience, there needs to be a well-optimised, thought-out place to send them that caters to all accessibility levels. Thanks to our partnership with FrogSpark through The Digital Maze, we've got that covered, too.
Meet Our Specialist Team
Our Approach to Real Estate Marketing
Initial get-to-know
you call
Implementation
and reporting
Our clients have been featured in
Your Questions Answered…
Whether you're new to the market or an old dog learning new tricks, there are always plenty of questions to ask. Here are answers to some of the questions our customer service team get asked by real estate businesses.
Got a burning question that hasn't been answered here? Get in touch, we love a good chat, especially about advertising campaigns.
How can I improve my real estate marketing?
That's a difficult question to answer without digging into your data, and we never take a one-size-fits-all approach to our marketing.
When we take on a new real estate client we don't hop straight in and make changes. Instead, we do some detective work to ascertain things like:
• What makes your brand unique? What do you have that nobody else does?
• Who are your audiences? And what's the current strategy for each one? How's it performing?
• How are your campaigns currently performing? Which of our services can help you increase revenue and profit?
• Who are your competitors and how does their strategy match up to yours? What can we do better?
But everything starts with a good old 'get to know you' chat.
Do realtors use digital marketing?
We've already alluded to the types of marketing activities a real estate business has at its disposal above.
The world is at your fingertips when it comes to digital marketing, the trick is finding what works best for your brand, leaning into that and trying to improve every day.
Is Instagram good for real estate?
Facebook ads work differently from organic social media marketing on Instagram. With that said, it allows you to get really granular with your targeting, ensuring that you get your brand in front of the right eyes at the right time.