What is Digital PR?
Digital PR is the process of creating and promoting content to gain exposure online.
Whether it's on newspaper & magazine websites, blogs or social media, Digital PR focuses on online features and building links. A Digital PR strategy raises brand awareness, generates traffic to a website and attracts valuable links, helping to bolster your SEO efforts. We'll get results you can measure, which is something that is often a challenge in traditional PR.
If you search Google for "Digital PR", you will see a definition that mentions press releases. Whilst press releases can have a part to play, a Digital PR agency does much more than just send some company news to a few journalists.
Digital public relations is about creating a story that the media and their readers will engage with online. Quality content that makes people want to click through and read.
With the best Digital PR strategies, there is mutual benefit for the publisher and the marketer. The publisher gets readers' attention, keeping them on their site longer and increasing their reach through social media sharing, whilst the marketer gets the exposure and links they need to increase traffic and organic rankings.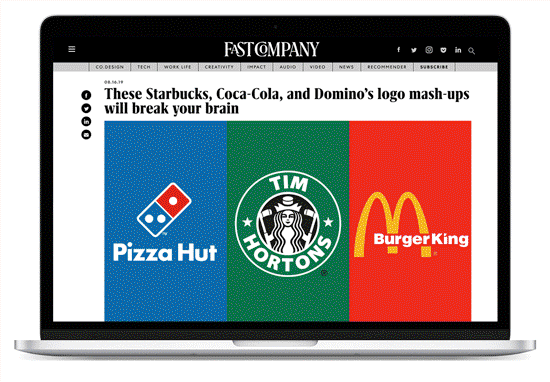 Our clients have been featured in

Here's some of our favourite Digital PR campaigns…
How does Digital PR work?
Our Digital PR campaigns start with ideation. That crucial stage of thinking up what types of content and stories will both fit with our client's business goals and get media attention.
It could be anything from a statistical piece using the client's empirical data or our own research, through to creative content using the power of illustration to get attention, or even tools & games for people to interact with – all supported by great copywriting for optimum SEO benefit. It's this creative thinking that makes or breaks the success of a campaign.
Our Digital PR services
For full transparency, our Digital PR experts will always seek client approval for any initial ideas generated. Once an initial idea has been chosen, they'll then create a full brief with the finer details for the client to approve, our creative team will then use this brief to develop the design process. The visuals and accompanying copy are created, again with client approval, ready to be uploaded and optimised. Once uploaded, the outreach process begins.
Our Digital PR specialists utilise their broad network of contacts in journalism, blogging and social media to push the content as far and wide as possible, using KPI's and what the client hopes to achieve to map the direction of the outreach. With our structured outreach processes, this activity is monitored, followed up and reported on.
Ideas & Research
Your digital PR campaign always starts with innovation. We get our idea people to go out and build a list of ideas for Digital PR content, then we run them through our content strategy and recommend the ones we think will create the best news stories.
You review them and tell us what you're comfortable with. We'll build on these ideas with in-depth research – including our own empirical research when necessary – to write a content brief that you can approve before we move to production.
Production
Our creative team work from the brief to design exceptional visuals and write sparkling copy, using their knowledge of the style and format that works best for the target audience – whether it's mainstream media, specialist B2B websites or social media influencers. The piece is then shared with you for comment and approval.
Spread the Word
Once approved, our Digital PR specialists use their extensive contacts in the media to promote your creative campaigns to as many relevant websites as possible. This spans journalists at major publications and specialist sites, through to bloggers, hobbyist webmasters and social media influencers. The aim is to get key media coverage, generating brand awareness, traffic and quality links for your site.
---
Why choose us as your Digital PR Agency?
Our Digital PR team are passionate about creative content campaigns, link building and media relations. We keep a close eye on journalist requests and create stories that reflect current events.
We've been creating content for over 10 years now and we've had plenty of wins to celebrate. That doesn't stop us from getting as thrilled as our clients when we gain coverage for your brand online, though!
We cover all areas of digital marketing so we can integrate our approach, making sure you get the best results in search engines and beyond. We use Digital PR as part of your wider SEO strategy to gain high-quality backlinks.