The Client
BizzieBodies are a company that sell kids' climbing frames and play equipment. They are the sole UK supplier of Jungle Gym climbing frames and their own brand Cheeky Monkey climbing frames. Established in 2005, they are a family-run business based in Derbyshire.
The Challenge
Make it colourful, fun and easy to use!
The old BizzieBodies website was becoming a problem to manage. Although it had always ranked fairly well in search results, its limits, particularly with regard to SEO, were apparent. It used a custom-built CMS that didn't allow for easy on-page optimisation, wasn't easy to update and had a lot of functionality that was essentially redundant.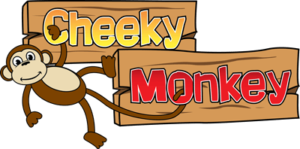 BizzieBodies wanted a new eCommerce website. The brief they gave Boom was that it should be "colourful, fun and easy to use". But they were also on a budget. To save money, we suggested a flexible approach, in which they suspended work on their SEO for a few months and used the budget to build a new website, which they happily agreed to.
What We Did
Aside from the brief we were given to make the site fast, fun, easy and colourful, BizzieBodies also needed the site to fit in with their existing order processing and provide the ability to export product and sales data.
After working with them to create a custom spec, we did the following:
---
---
BizzieBodies were involved every step of the way, from brief through to uploading content, and the launch was planned at a time to suit their business.
The Results
The new site went live and immediately began receiving orders. There were no issues on the day of launch and rankings and visibility were not affected. Best of all, the site is one of the fastest sites we've ever built, consistently scoring in the high 90s on Google's Page Speed Insights for both mobile and desktop. With loading times of under 1 second, the site also scores highly on GTmetrix.com
Now that the new site is live, we continue to work with BizzieBodies on their SEO and Content strategies.