The Client
GeoSLAM is a global market leader in 3D geospatial technology systems. With a series of state-of-the-art mobile LiDAR scanners available to suit a variety of industries, their technology is leading the shift to a more flexible approach to capturing point cloud data.
The Challenge
Growth, awareness and a refresh
GeoSLAM wanted support with their WordPress site, they found their current theme very limited and were looking to give the website a bit of a refresh. They also wanted to utilise SEO and PPC expertise to help optimise their website and content further.
Samantha Cone, their Digital Marketing Manager said:
We were recommended Boom and they ticked all the boxes of the services we require. We also love that they are a local agency being based in Nottingham like GeoSLAM. They provided us with an in-depth proposal and made some recommendations that we were keen to implement.
With all this in mind we work toward the following aims:
What We Did
Working across a range of digital marketing services, we have developed strategies and targeting to maximise GeoSLAM's online opportunities.
SEO
---
PPC
---
The Results
+11%
11% year-on-year increase in overall website sessions.
+20%
20% year-on-year increase in overall website goal completions.
Through a focused approach to digital marketing, we're driving more qualified sessions that are converting well. The results focus on growing the business where it matters, rather than inflating vanity metrics that don't impact the bottom line. This is particularly important with a niche company that has such a specific target audience because conversions only follow if the right audience is reached.
Boom are a great agency to work with, they're always super helpful and have taken the time to understand our business and what we do. We utilise their expertise for a number of services, and we've been really pleased with the results and outcomes.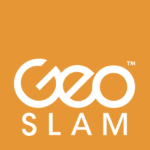 Samantha Cone, Digital Marketing Manager
Looking Ahead
We continue to support GeoSLAM's growth into new markets and new product launches with digital marketing, content and website development. There's always a lot going on in this innovative business and it's a pleasure to assist their growth through digital marketing.