We've arrived in March and BRITISH SUMMER TIME IS FINALLY HERE! The sun has been shining recently too! (No need to mention the Beast From The East, right?). We've been busy busy busy over the last few weeks, and the plans are now all in place ready for the 2nd Drink Digital of 2018, why not join us on the 5th April? There's free pizza!
As usual, we've been doing our best to stay at the top of our game, which means we get to read a lot about what's going on in the digital world. This month, we've gathered together what has helped us over the last few weeks and created one glorious list for your viewing pleasure. From GDPR updates, to Ikea style instructions and the best calculator app for MAC that there ever was (disclaimer: In Lindsays opinion).
by Glenn Gabe (@glenngabe) Another month, another update. Confirmed by Google. Lots of scratching around looking for answers. Glenn does a lot better than most – but you remember when Google said "just make stuff that's good for users"? Well…
by Jason Acidre (@jasonacidre) Jason looks at link building in 2018 and how it should be an audience first activity – something that should be read by link builders, outreachers and PR people alike. Answering some of these will help you build more links…
by Benjamin Estes (@BenjaminEstes) Benjamin puts forward a simple framework for getting people to take action on your recommendations.
by Garrett French (@GarrettFrench) Sometimes it is good to go back to the old stuff. An absolute stone cold classic from Garrett – who does actually link out? SEMrush released a nice little Google Docs plugin, how did I not know this semantic analysis tool existed? This SEO tool is pretty good if you are chatting to a prospective client on the phone.

Also if you want to learn how algorithms work via the medium of Ikea instructions then look no further: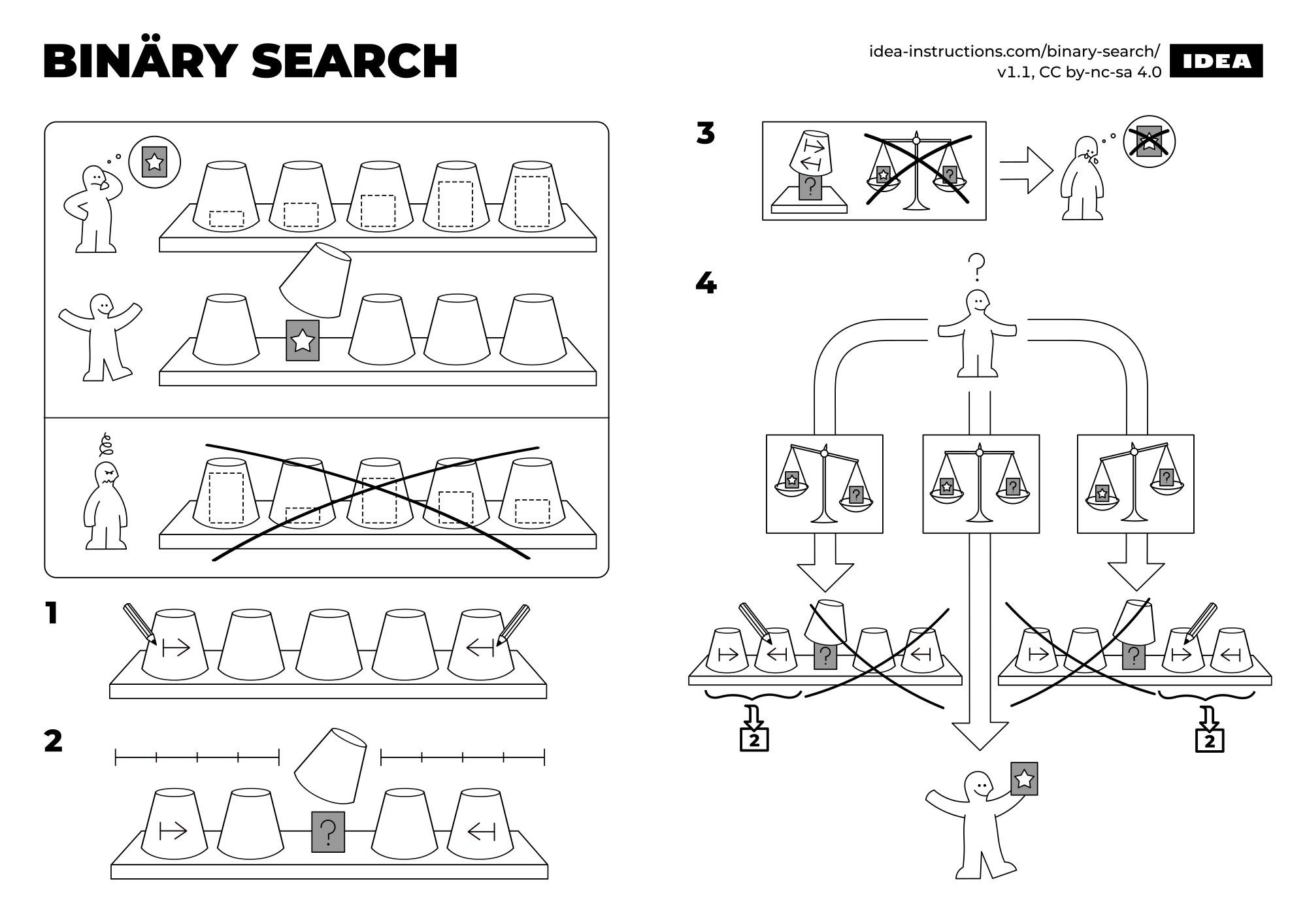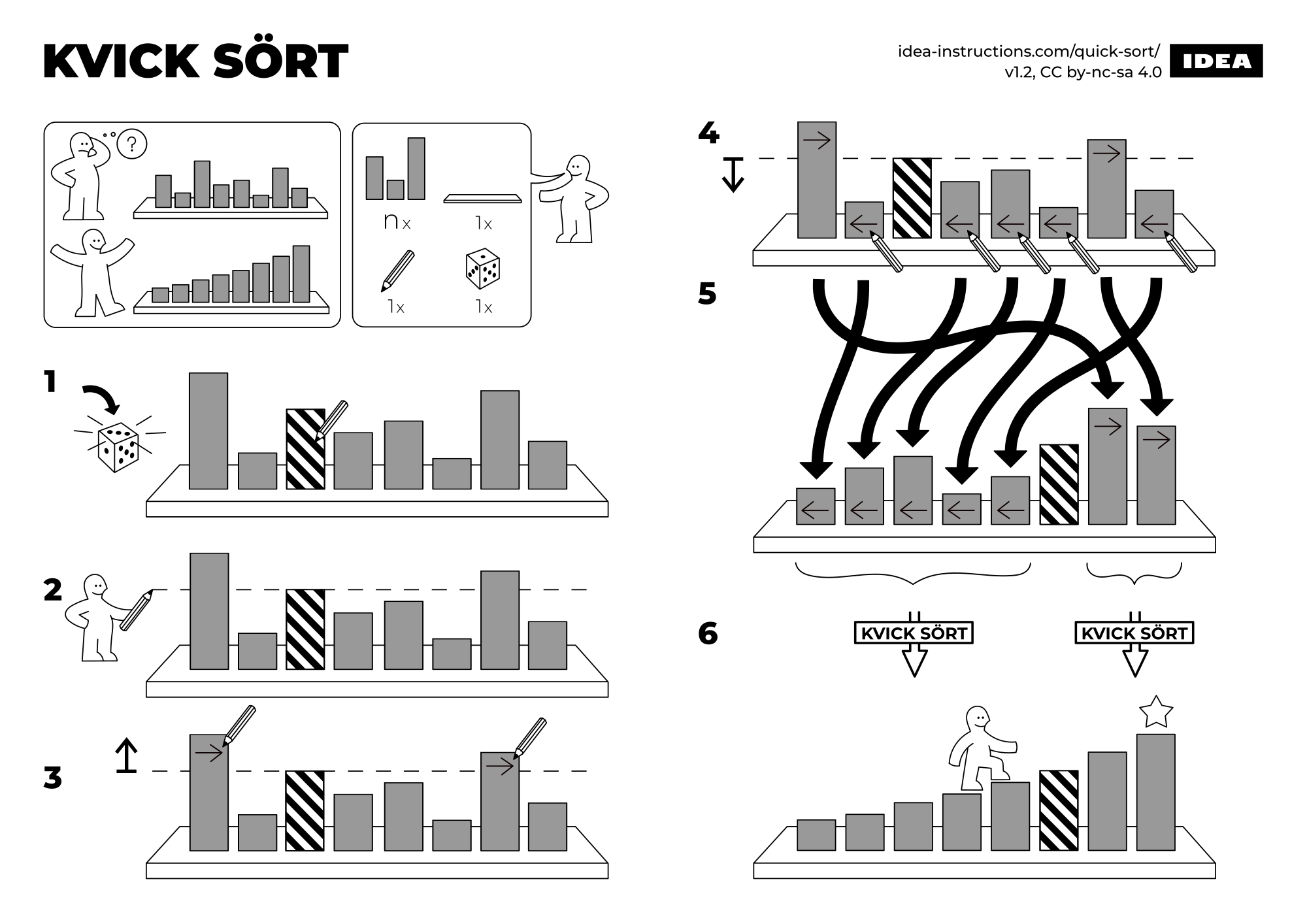 James Walsh
Head of Production
by Kåre Mulvad Steffensen (@dejliglama) Great news this week as the crew working on the GDPR plugin announced they will be rolling it into WordPress Core. This should help a lot of people deal with the incoming GDPR deadline. (Providing they make their launch date of course…)
by Ferdio  I was introduced to this and straight away knew that I'd be including it in my return to the monthly round-up. This site is packed with various different ways to visualise data. Using the wrong graph or chart to visualise data is so easy, but this makes it a little simpler. Click on whichever visualisation takes your fancy and it'll tell you what kind of data you should use it for; comparisons, distribution, etc. There are examples for each style, too, so you can see how others have used it.
Cara May Cole
Digital PR Specialist
by Ted Kitterman It was National Grammar Day at the start of March. This article served as a great little reminder to make sure that grammar and punctuation is always perfect before sending anything across to a journalist or editor.
From the list of tweets compiled, you get a real sense of common errors that really irritate those who receive no end of pitches in their inbox. Using it as a healthy reminder will definitely make your emails more precise!
Lindsay Ball-McQueen
Digital Designer
by Numi.io This amazing NUMI calculator for Mac has been around for a few years now, so in case you missed it or forgot about it, remind yourself how awesome it is as a work tool. It may have improved a ton since you last had a peek. A kind of super calculator/notepad/spreadsheet/CSS unit converter with seemingly no limitations, you'll wonder how you got by without it.
Chris Dennis
PPC Account Manager
by Mona Elesseily (@webmona) It looks like the days when conversions in AdWords lined up with goals in Analytics are soon to be a distant memory. So what should we use instead?
by Joe Forsgaw (@___joeforshaw) I remember the early days of the web; things were simple, but they were also shit. Sure we had less rules, but we also had less style. CSS came along and changed all that, but it can still become a real hack job – especially if you've inherited a site from another designer or developer. Joe gives us a rundown of the worst of CSS hackery and how to basically stop being (or becoming) a code prick.
Amy Hunt
Digital Marketing Executive
by Anne Leuman (@aleuman4) An interesting and surprisingly accurate comparison between content marketing and online dating. Not something you'd usual consider as a point of inspiration, but some useful points made by Anne nonetheless.
by Danny Goodwin (@MrDannyGoodwin) Sometimes it's good to get a different perspective on things when it comes to SEO, or if you feel things are starting to get a bit bland you may want to throw a few more ingredients into your mix. Checking different blogs and keeping an eye on reputable publications can really help you stay abreast of what's going on, and maybe even give you the boost you've been looking for. Here are some of the best blogs to add to your reading list for 2018.
by Brian Dean (@backlinko) Voice search is fast becoming the most common way to browse the web, with products such as Amazon Echo and Google Home becoming such an integral part of day to day life, there's no wonder things are changing. Brian has been doing some extensive research into what these changes mean for SEO, how we use the internet and what can be done going forward to ensure you don't get left behind.
by Eric Enge (@stonetemple) "SEO is dying", "there's no future for SEO" blah blah blah… It seems that every year, there's the same old stories about the end of SEO, and every year SEO remains. But why all the negativity? For anyone that tells you SEO is dead, it may be "dead" to them because of an unwillingness to adapt what they're comfortable with. SEO isn't static, it will evolve to suit and Eric goes some way to explain where this evolution is most likely and why.
David Allsop
Web Developer
by Jeff Chandler (@wptavern) Let's Encrypt is a free, automated and open Certificate Authority. It is included on a variety of well known hosting companies control panels, allowing you to easily and freely install an SSL certificate to your website. This articles explains that wildcard certificates are now available, which enables site administrators to secure all subdomains with a single certificate – especially useful if you are running a multi-site WordPress network.
by Suzanne Scacca (@SEScacca) Article which highlights a variety of WordPress plugins that can cause slow downs to your website and recommended alternatives.